Pick Slurry Heaters
Featured Product from Pick Heaters Inc.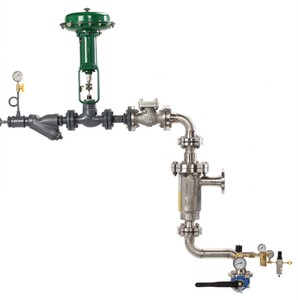 The unique design of the Pick BX Heater offers three key advantages over other high-velocity venturi devices.
Low Pressure Drop - Allows use of plant low-pressure steam off of turbine exhaust or vented from evaporators, an efficiency that saves energy. Use of waste steam eliminates additional ventilation systems and the need for environmental permits.
Non-plugging - The BX open design allows continuous flowthrough the heater body and optimum interface with steam.Temperature set point is achieved while maintaining product consistency.
Low-Velocity Mixing - The Pick Heater does not rely on highliquid and steam velocity for mixing to occur. Steam is fully condensed within the heater body, not in downstream piping. The result is smooth operation with no straight-run piping requirements.
Process Heating Solutions Worldwide