Starch Cooking with Pick Direct Steam Injection
Featured Product from Pick Heaters Inc.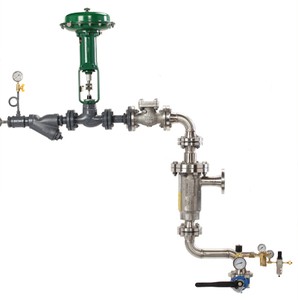 The Pick "BX Series" of Direct Steam Injection Heaters is designed for use in paper mills where high-volumes of starch can be cooked in-line. The generous flow-through design assures negligible pressure drop in the slurry, and provides thorough cooking at a precisely controlled temperature.
The low velocity design minimizes mechanical shear of the starch granules... an important consideration for cooking most cationic starches.
These heaters can also perform "double duty." They are often used to pre-heat water which is then blended with the starch powder to form the initial slurry. The slurry is then pumped back through the same heater for final cooking.
These compact, non-plugging BX Direct Steam Injection Heaters are available to process flow rates in excess of 1000 GPM.