Custom-Fit Ultrasonic Transducers
Product Announcement from Meggitt Piezo Technologies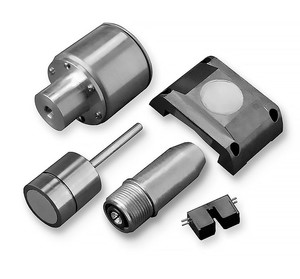 Our unique formulations and expertise for building acoustical technologies that withstand high temperatures and high pressures- yet deliver exacting detection have made us a prime vendor for OEMs in a range of industries.
Aerospace
Agriculture
Automotive
Chemicals and Petrochemicals
Civil Engineering (Infrastructure)
Energy & Power Generation (Conventional and nuclear)
Metals Production (Ferrous, non-ferrous, forgings, castings)
Offshore
Plastics
Plastic Pipes
Railway
Wood and Timber
Our proprietary formulations, including Lead Metaniobate, are known for their high Curie temperatures and broad bandwidth,. This material gives our clients the core technology needed for difficult environments and it is our years of experience and expert practices can produce custom-fit products from these complex materials.
We do not provide off-the-shelf products, our products are designed for your specific requirements. Contact us to learn how our acoustical measurement expertise can help differentiate your product.
---