More first responders use our high-temp sounders
Product Announcement from Meggitt Piezo Technologies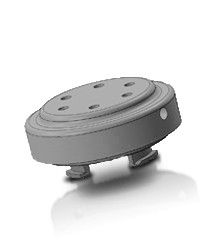 Piezo Technologies – the sound solution more first responders depend uponWhen it comes to protecting human safety, first responders demand equipment that will meet or exceed safety standards. As a trusted manufacturer of first responder gear you need proven, reliable components for your products. But, where do you turn?

In the US, more than 50% of first responders depend on our high-temperature sounders during firefighter rescue operations. When other providers failed, we met the industry challenge to build an alarm device that withstands up to 500oF and sounds an alarm of no less than 95 decibels.

Introducing – Ultra High Temperature Sounders from Piezo Technologies
Our new sounder design enables incapacitated emergency responders to signal for help by offering:
More consistent performance over temperature range
Increased volume level
Lower power consumption
Lighter weight construction
Gain Market Advantage
Contact us now to learn how our Ultra High Temperature Sounders can help you meet or exceed safety standards and gain a distinct safety market advantage. You can also explore our company and products at www.piezotechnologies.com.
---