Series P/S – long life under extreme conditions
Product Announcement from Piezosystem Jena, Inc.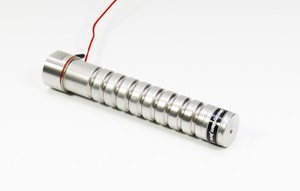 The piezoelectric element is shielded against external influences, such as extreme temperatures, high pressure and corrosive environments - conditions in which conventional actuators reach only a limited lifetime of a few hours. Unlike the series P / S, which achieves an Mean Time To Failure of 36,000 hours (for use below 85°C and 100V).
Translators are available in versions with a stroke of 18μm up to 70μm. The piezo drive is also able to realize a blocking force of up to 3400 N. The construction of the housing tightly encloses the stack, thereby avoiding mechanical play. A built in pre-load mechanism and mounting attachments make installation easy. The M3 thread in the bottom plate allows for easy adaptation into existing systems.
Product Highlights
• Motion up to 70 µm
• Blocking force up to 3400 N
• Universal use in different settings
• Hermetically sealed
• Very small and compact design
• Independent from environmental conditions
• Mounting at bottom plate
A few common applications include adjustment of X-Y tables, mirror/prism positioning, linear motors, and fluid flow control valve drives.
---