Custom & Standard Quick Release Pins & Fasteners
Featured Product from Pivot Point, Inc.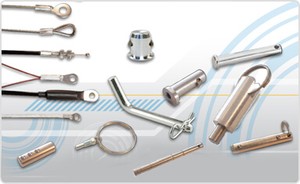 Can't find the exact fastener solution for your application? Contact us! We specialize in Personalized Engineered Solutions! We'll work with you to develop the ideal fastener solution to suit your specific application; and we'll also provide preliminary prints and samples. Have a design in mind? Fax or email your sketch for a quote- we can often recommend cost saving alternatives. We offer a diverse range of production capabilities, including screw machining, cold heading, drilling, ball detenting, machining, assembly and more. We love a challenge, so let us help you develop the perfect solution!
Click here for a brief representation of our custom capabilities or to search standard products.