Calibration Columns for precise,efficient testing
Featured Product from Plast-O-Matic Valves, Inc.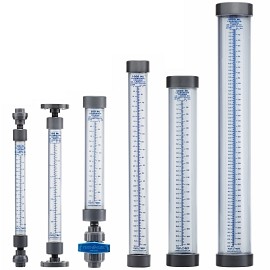 Calibration Columns
Calibration Columns verify pump flow rates, chemical dosing, or chemical feed systems with higher accuracy than competitive models. Constructed of UV Resistant PVC and designed for precise, efficient testing with a variety of installation options.
Watch>>>Introducing Plast-O-Matic Valves
Plast-O-Matic Valves, Inc.
When it comes to thermoplastic valves and controls, we are the problem solvers.
Founded in 1967, Plast-O-Matic Valves' ongoing mission is to provide unparalleled customer satisfaction while continually advancing the technology of liquid pressure and flow control. As the quality leader in the development of thermoplastic valves and controls for corrosive and ultra-pure liquids, POM provides a complete line of standard and custom designed solutions for difficult applications. The company is committed to product innovation, engineering excellence, precision manufacturing, 100% quality testing, and hands-on technical assistance. ISO 9001:2015 Registered.
Training & Seminars
Self-Training Powerpoints