Made in America Carrying Cases
Product Announcement from Plastic Forming Company, Inc. (The)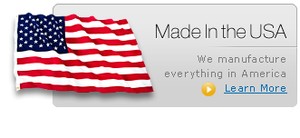 Off the Shelf or Made to Order: PFC has a cost-efficient solution for you. Made in America at our Connecticut and Ohio plants for over 40 years.
Why are our customers so happy? It's no accident - it's by design. Our product design team looks at every project with a level of enthusiasm that will surprise you. So will the cost: it's free. Yes, free.
A fast and affordable solution for your case needs.
With no minimum order required, PFC stock cases are the perfect solution when you need a basic case. You'll find our
stock case useful for a prototype or sales demonstration kit, and for shipping, storage, and display. Need it right now? We have 60 different sizes ready to ship to you within 48 hours.
From a single customization to a fully engineered case, our design team will work with you to create an attractive, affordable case.
Foam Interiors
Molded Interiors
Custom Shapes and Sizes
Over the last 40 years we have designed literally thousands of cases and case interiors for customers in hundreds of different markets. Given that we developed many of the processes used in the industry today, we understand case requirements, aesthetics and the double wall molding process better than anybody. We also offer many design features that are not possible with other molding techniques. Our design team creates efficient, effective designs that don't just look good on a diagram – they translate to great cases: cases that work well and are built to last. The result is more than a design solution: it's a case that complements, in fact, becomes a part of, your product.
Delivery times vary from 10 days to 6 weeks, depending on which options are needed.
---