Made in America Weather-Resistant Cases
Product Announcement from Plastic Forming Company, Inc. (The)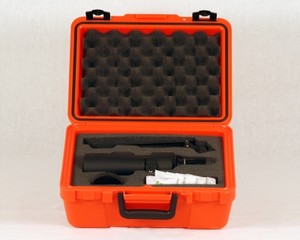 Made in America AllConditions™ cases have recently been certified IP53 by a nationally accredited independent testing laboratory.
With their rugged double wall construction and our proprietary gasket sealing system, AllConditions™ weather-resistant cases are up to the challenge of keeping your gear clean and dry.
Available in sizes to fit almost every need, and with the option of an open interior or a variety of urethane foam inserts, every AllConditions™ weather-resistant case shares these common features and advantages:
Rugged double-wall construction creates a cushion of air that prevents impacts outside from reaching your gear inside.
Proprietary gasket sealing system locks out dirt and moisture -- certified "IP53" by a nationally accredited independent testing laboratory
Outstanding impact strength even in the coldest weather
Unaffected by solvents and oils
Can never rust or corrode
Molded in color and textured exterior stays looking good, even after years of hard use.
Patented mechanical hinges and replaceable latches - the industry standard.
100% recyclable plastic, no metal, accepted for curbside recycling.
---