Photography Equipment Weather-Resistant Cases
Product Announcement from Plastic Forming Company, Inc. (The)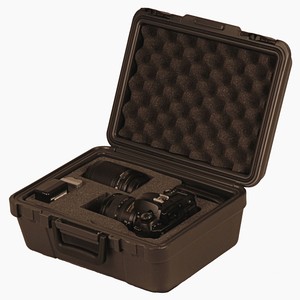 As any experienced photographer knows, the best opportunities often take you to the least hospitable locations, and it can be a real challenge to keep your gear clean and dry. You've made an investment in your equipment and you need a good, affordable way to store, transport, and protect it.
AllConditions™ weather-resistant cases are an ideal way to carry and protect film, digital, and video cameras, lenses, light meters, compact flash units, portable lighting, small tripods, and all the accessories that go with them.
Made in America: we do everything in-house - design, mold engineering, and manufacturing - and we do it here in the USA. We don't subcontract anything; we don't outsource anything to foreign manufacturers. That ensures that we can stay on top of every detail, and it keeps lead times to as little as 4-6 weeks.
---