Pletronics PRONTO! Oscillators
Featured Product from Pletronics, Inc.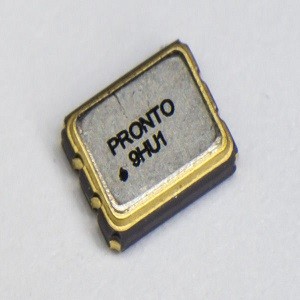 The PRONTO® series demonstrates outstanding performance in applications, such as 5G, IOT, and Digital Communications. The RMS jitter is specified at 1pS typical in CMOS and .6pS in PECL or LVDS making this product series an excellent choice to support designs with reduced jitter budgets. The frequency stability and temperature options range from ±20ppm over an extended OTR of -40to+85°C. The PRONTO® series has a full array of package sizes to suit every design, 2.0x1.6mm, 2.0x2.5mm, 2.5x3.2mm, 5.0x3.2mm, and 5.0x7.0mm.
If you are interested in programming your own devices for design and test give us a call to discuss how you can purchase blanks and a programmer!