Improve Traceability, Quality, & Efficiency
Product Announcement from Plex Systems, Inc.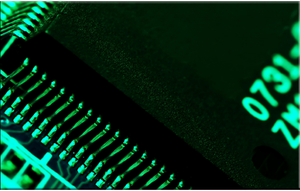 Electronics manufacturers, contract manufacturers and electronic manufacturing services (EMS) companies must meet customer demands for innovative
assemblies and products while increasing efficiency and quality.
Mandates such as the U.S. Restriction of Hazardous Substances legislation
(RoHS) and the European Waste Electrical and Electronic Equipment Directive
(WEEE) require comprehensive reporting, tracking and up-to-the-minute data capture.
Plex Online Cloud ERP handles compressed product life cycles, and enables
supply-chain agility, global visibility and regulatory compliance.
The Plex Manufacturing Cloud Plex Systems is a cloud ERP technology company. To be precise, we're the only manufacturing cloud that delivers plant floor-focused ERP to manufacturers. Our cloud is a platform that powers innovation – innovation based on real-time, anywhere access to information, instantaneous communication and global collaboration.
---