Product Data Management
Product Announcement from Plex Systems, Inc.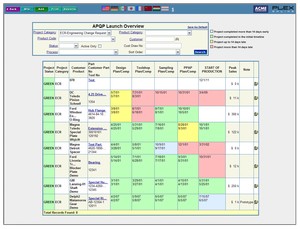 The integrated Product Data Management (PDM) system manages part numbers, revision levels, part specifications, manufacturing routings, Bill of Materials (BOM), Document Control, CAD Drawings and other data relevant to a product.
Plex Online is CAD-package neutral, and is highly integrated into the manufacturing system and the company as a whole, rather than the CAD system itself.
The Plex Manufacturing Cloud Plex Systems is a cloud ERP technology company. To be precise, we're the only manufacturing cloud that delivers plant floor-focused ERP to manufacturers. Our cloud is a platform that powers innovation – innovation based on real-time, anywhere access to information, instantaneous communication and global collaboration.
---