Duct and Pipe Vapor Barriers
Featured Product from Polyguard Products, Inc.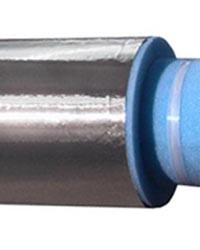 ZeroPerm® & Insulrap™ Vapor Barriers
Polyguard's Mechanical Products Division specializes in Duct and Pipe vapor barriers with standard and "peel 'n stick" vapor barriers. Insulation vapor barriers both rubberized bitumen (self-healing), acrylic adhesion systems, or tape on systems; we have the vapor barrier for your installation. Products include ZeroPerm®, Insulrap™ 30-SJ, Insulrap™ 50, Insulrap™ 50-SJ, Insulrap™ 'No Torch™' 125, and our newest introduction Insulrap™ JB an imbedded scrim, white, zero perm, BUTYL vapor barrier membrane.
I-50SJ 2-Layer System
RG-2400® ReactiveGel® Products
Mineralization technology for pipes! PREVENTS corrosion under insulation, STOPS existing corrosion