The Best Vapor for Protecting Foundations
Featured Product from Polyguard Products, Inc.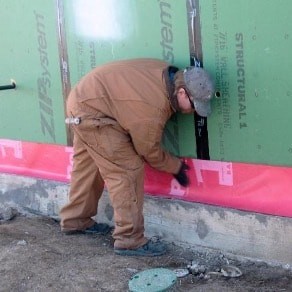 The Best Vapor and Termite Barrier for Protecting Concrete Slabs and Foundations
Concrete slabs and foundation walls will inevitably crack, allowing entry of water, contaminants, and termites The best concrete waterproofing blocks water before it reaches the concrete joints or cracks, thus protecting the building envelope from water damage. Above grade, flashings (pictured below) and air barriers block moisture and air leaks, improving air quality and providing energy savings.