Vacuum Lifters and Manipulators
Product Announcement from Positech Corporation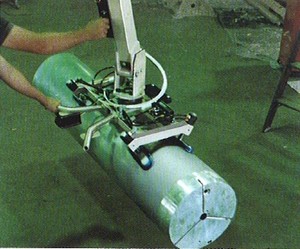 From delicate sheet materials to awkward or bulky shapes, from bags & boxes to multiple units, Positech tailors vacuum gripping tools to solve your material handling challenges. Our vacuum gripping tools are capable of lifting difficult to handle materials from vertical to horizontal positions without slings, clamps or hooks.
As a single-source supplier of customized positioning technology, Positech has developed a winning approach to material handling solutions. Every Positech Solution is developed by a dedicated team of experts, which includes you as the customer.
See many examples of our customized vacuum gripper tools by clicking on the Product Details web link on the right.
By incorporating superior material handling practices through Positech solutions you can achieve:
• A safer workplace
• Reduced handling related injuries
• Enhanced process flow
• Improved product quality
• Increased profitability
Use the e mail link or call us at (800) 831-6026, to discuss your specific material handling challenges and how we can solve them
---