Calculating Your Power Budget
Featured Product from PowerFilm, Inc.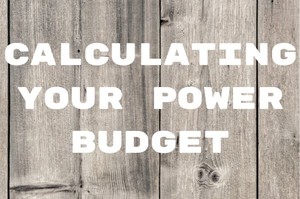 There are many considerations when calculating your power budget.
With that in mind, we will apply what we learned to an example application and show how to use the formulas discussed previously to size your solar and storage element to best fit your system.
We will focus on a powering an Engel MHD13F-DM freezer using solar to keep medical supplies frozen in a remote area in southern Africa.