Choosing The Best Solar Panel For Your Application
Featured Product from PowerFilm, Inc.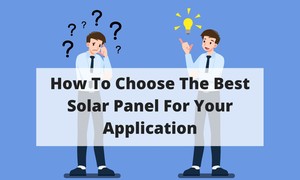 Over the years, many different types of photovoltaics (PV) have been created, each possesses unique qualities, but one thing remains true, all applications aren't necessarily satisfied by the same technology.
When determining which PV technology to adopt and company to partner with, it's important to think long and hard about your design and the most important requirements.
To make the best possible decision, you have to look at many factors, including the operating environment, power budget, and use case.
In this three-part series, we first tackle operating environment considerations.