Custom Solar Panel Design Options
Featured Product from PowerFilm, Inc.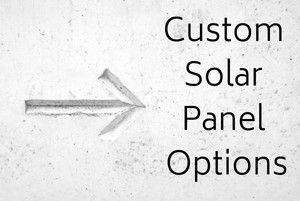 PowerFilm is an industry leader in providing innovative power solutions for next-generation electronics.
As the world becomes increasingly digital, electronics are more diverse to meet the needs of the ever-growing number of applications. The power needs of these electronics have also become highly diverse. Devices can be ultra-low power and operate on microwatts at low voltages while larger electronics may need higher voltages and 100s of watts of power.
In the solar industry, one size does not fit all. PowerFilm's unique technology and custom solar capabilities enable us to develop power solutions that match the requirements of an application exactly. The custom options and configurations of our Electronic Component Solar Panels are a great example of these capabilities.