Energy Harvesting Methods
Featured Product from PowerFilm, Inc.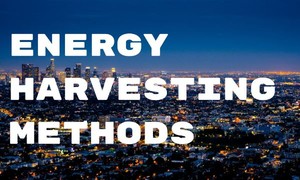 In 2025 there are projected to be over 70 billion connected electronic devices worldwide. Every electronic device needs power to operate which usually comes in the form of a battery.
Batteries are cheap, small, and simple to use but have one major drawback, eventually, they die.
Battery lifetime has been extended as sensors and microchips consume less power, but making devices that can run 5-10+ years is often not feasible.
For many applications, this is a big problem. Every time a battery dies it must be replaced, which requires labor. Automated buildings could have thousands of nodes and servicing all of those devices on a regular basis is labor-intensive, frustrating, and very costly.