New Energy Harvesting Tools and PV Cells for IoT
Featured Product from PowerFilm, Inc.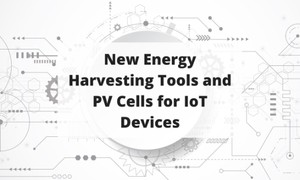 Our new line of PV cells and reference designs make implementing energy harvesting into your products easier.
New cells offer smaller form factors, ideal for the compact electronics used in most IoT applications. Exposed contacts and integrated FPC connector tabs make connecting or mounting to a PCB simple.
Reference designs provide examples of ultra-low-power BLE solutions, energy harvesting PMICs, and how PV cells can be mounted to a PCB via conductive epoxy or FPC connectors.
With these new products, PowerFilm has the tools and support you need at all stages of the development process, from prototype to product launch.