Solar Cell Efficiency
Featured Product from PowerFilm, Inc.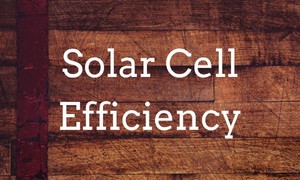 What exactly does solar cell efficiency mean?

If you've spent any time in the solar industry, you understand that one of the first questions out of a person's mouth when it comes to solar technology is, "how efficient is it?"
While solar cell efficiency measurement is standardized and relatively easy to understand, it can often be misleading in real-world applications.
Solar cell efficiency is not comparable to the energy efficiency of your furnace or water heater. If your furnace is higher efficiency, that leads to decreased utility bills and more money in your pocket.
That is not what solar module efficiency is.