Solar Energy Harvesting For IoT Explained
Featured Product from PowerFilm, Inc.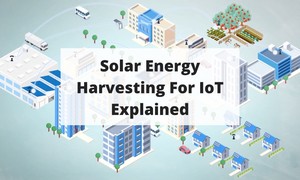 Batteries are required for nearly every electronic device, it seems.
They allow for simple operation and quick deployment.
What happens when those batteries die?
In this post, we discuss the shortcomings of batteries, energy harvesting solutions, well-suited devices and applications, and how to get started with PowerFilm solar modules.