Whole Cells vs Cut Cells: What's The Difference?
Featured Product from PowerFilm, Inc.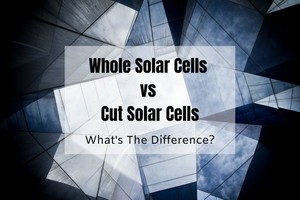 Crystalline solar panels are no longer confined to massive solar arrays.
These panels are now more plentiful than ever and come in an endless number of configurations.
There are incredibly inexpensive options that are attractive at first blush, but when you dig deeper the quality of these panels and their assembly process leave much to be desired.
PowerFilm utilizes SunPower cells in our Soltronix crystalline solutions as they are the highest efficiency and most reliable cells available.
SunPower produces, tests, and grades whole solar cells. They do not make 1/2, 1/3, or 1/6 cut cells. Other panel assemblers and third-party companies will take SunPower whole cells and make 1/2 cut, 1/3 cut, and 1/6 cut cells.
The disadvantages of using cut cells include loss of efficiency, induced cracks, lower interconnect reliability, and lesser long-term stability.
The advantages of using cut cells include flexibility in output voltage and form factor.