Custom coatings for Food & Beverage Producers
Service Detail from Praxair Surface Technologies, Inc.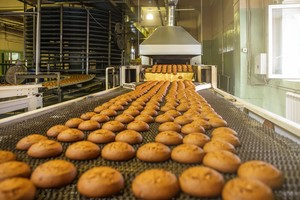 At Praxair Surface Technologies, we understand that the quality of your product depends not only on the quality of your ingredients but also on the quality of your equipment. That's why we've spent more than 50 years partnering with food and beverage producers to develop custom coatings that help you deliver the best possible product. Our fluoropolymer coatings meet the requirements of 21 C.F.R. § 177.1550 for food contact use, consistent with U.S. Food and Drug Administration (FDA) and U.S. Department of Agriculture (USDA) regulations.