On-Site Coating Services
Service Detail from Praxair Surface Technologies, Inc.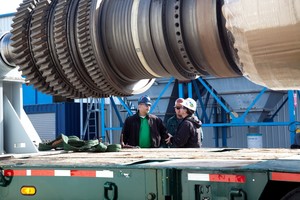 Do you have a part that's too large or too operationally critical to ship? If so, we'll bring our coating and restoration services directly to you. From the Texas-Louisiana Gulf Coast to the Arabian Peninsula, no matter where in the world you are, our On-Site Service Centers will meet you there. We've spent more than two decades refining and mastering on-site coating services. Our service team is qualified to coat most industrial gas turbines regardless of size, age, location, condition or environmental challenge.