Tribomet Plating Coatings
Service Detail from Praxair Surface Technologies, Inc.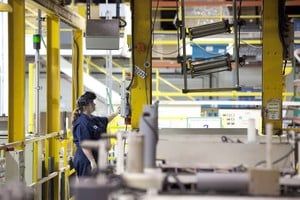 TribometTM plating coatings is an automated, non-line-of-sight process that is suited for complex geometries and produces dense and non-porous coatings. The Tribomet electrodeposition process uses automatic plating tanks that are programmed with time and operational sequences providing more precise thickness control, exceptional metallurgical bonding and low porosity.
The process co-deposits particulate material on the substrate in a highly controlled manner consuming less than 3% of the energy that traditional thermal spray methods use for coatings of similar composition and performance.
With our modern tank plating facilities providing a high degree of control in the electrodeposition of chrome, nickel and silver, your most critical parts are sure to resist adhesive wear, abrasion, corrosion and oxidation.