Engineered Systems from Precision Automation
Service Detail from Precision Automation Co., Inc.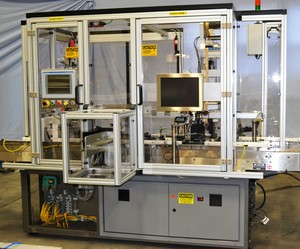 Precision Automation® offers a full range of System Engineering, Design, Build and Project Management Services for your manufacturing needs.
Whether you need to design a new piece of equipment or re-design your production process, we can help. The smallest modification or a complete system, we can analyze, improve, and design it using the latest computer-aided design hardware and software.
No matter what your requirements - an Integrated System or a Special Machine for Packaging, Assembly, Testing or Production, Precision Automation has the solution to satisfy your needs.
Precision Automation has the experience and know-how to ensure the highest quality, most effective solutions to your requirements.
Contact us today, let us know what you are aiming to accomplish, then leave the rest to our experts!