Advanced Ceramics meet automotive needs
Product Announcement from Precision Ferrites and Ceramics, Inc. (PFC)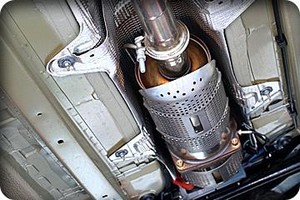 Vehicle builders and automotive component producers are progressively switching to ceramic as an alternative to metal, for its thermal and electrical properties and mechanical strength. Rising to meet the need, PFC has established a position as the leader in working with developers in the manufacturing of long-lasting, dependable, and economical components for today's demanding high-tech vehicle applications and discerning automotive customers.
We offer a considerably wide selection of cutting-edge ceramic materials that exhibit exceptional dimensional stability, firmness, strength and guaranteed chemical resistance amidst changing temperatures.
Also durable are our components — highly versatile, and stable within even the most difficult operating conditions — making them ideal for use in custom vehicle sensor and transducer systems and making us the perfect addition during early production stages of design. These we produce in quantities from one-offs to cost-effective, high-quality, high-volume production, for high-performance race automotive applications or tier-one automotive suppliers.
So whether the need is to provide the best design skills or create competitive custom-built solutions for car producers, specialist vehicle manufacturers and Formula One client, PFC continues to set the pace for the competition by producing the highest level of precision-engineered assemblies, and components for the automotive industry.
See a list of typical applications of ceramics in automotive components and learn more via the link on the left
---