Ceramics = Mechanical/Electronic Stability
Product Announcement from Precision Ferrites and Ceramics, Inc. (PFC)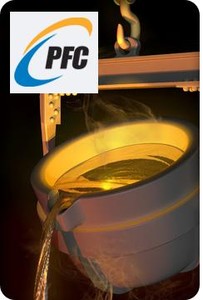 PFC produces precision-engineered assemblies, and components for businesses as varied as textile, petrochemical, metal, glass, mining, beverage, lighting, chemical and power distribution.
Due to the premium mechanical and electrical stability of our ceramic components, many OEM's of flow and level measurement systems select our products,thereby guaranteeing for themselves the ultimate capacity. Our components are used in numerous high power ultrasonic systems such as sono-chemistry, welding and ultrasonic cleaning.
PFC's extremely vast array of progressive ceramic materials provides premium firmness, protection qualities, power and dimensional resilience. The safeguard of our materials to ultimate heat, physical and chemical wear and corrosion makes them a perfect fit for application in challenging production conditions.
We produce ceramic components within strict requirements, from one-offs to superior quality volume production, teaming with our customers to develop ambitious custom-made solutions to meet their specific needs.
Typical Materials Used:
• Macor (Machineable Glass Ceramic)
• Zirconia Toughened Alumina (ZTA)
Learn more via the links on the left or e mail us - We welcome your inquiries
---