Custom Specialty Ceramics
Product Announcement from Precision Ferrites and Ceramics, Inc. (PFC)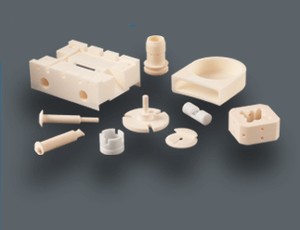 PFC offers precision fabrication of most advanced ceramic materials.
Our machining capabilities are extensive and allows to manufacture many complex shapes and sizes. We maintain very small dimensional tolerances for all of the features requested by our customers. Rapid, small order prototype and production volumes on convened schedules are part of our daily activities.
Machining, metallization, and ceramic-to-metal brazing in the same facility provide our customers with expertise and quickest delivery from one location.
• Mechanical Supports
• High Voltage
• Thermal Insulation
• Thermal Shock Resistance
• High Temperature
• Tolerances: ±.XXXXXX of Inch • Harsh Environments
• High Thermal Conductivity
• Wear Resistance
• Up To 28" Diameter
• Corrosion Resistance
---