Elastomer testing & seal failure analysis
Featured Product from Precision Polymer Engineering Ltd.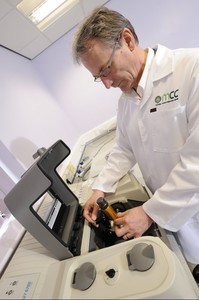 Find out exactly why a seal has failed using the extensive range of services from PPE's polymer scientists.
Chemical compatibility
Seals are often used in unique combinations of chemical media over a range of temperatures. Chemical compatibility trials can be performed to address specific requirements. Changes in physical properties for polymer materials can be examined and recommendations provided for the most appropriate material for any given chemical environment. Analysis of failed parts can determine whether chemical incompatibility was the cause of failure.
Failure Analysis
A seal that has failed in an application is analyzed using various techniques to identify the root cause and mode of failure. This often includes differentiating between thermal and chemical degradation and investigating other possible causes - such as mechanical failure, environmental stress, premature ageing, contaminants/inclusions and poor design. PPE provides assistance in recommending alternative designs or materials.
Thermo-mechanical Evaluation
Using environmental chambers to test the physical properties of materials at actual or elevated operating temperature provides accurate results which are much more representative of actual applications. The data is then used in Finite Element Analysis (FEA) computer modeling to create accurate simulations of seal designs.