Pump & Valve Packings
Product Announcement from Precision Polymer Engineering Ltd.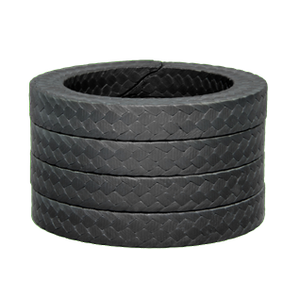 Typically used in rotary, plunger and static pumps, as well as a variety of valves, our packings are available in range of materials to suit any application requirements. Whatever your packing needs; resistance to wear, chemicals or high pressures and temperatures, rigid or flexible, we will work with you to recommend the right packing for you.
Packing material types range from cotton and acrylic through to PTFE and glass fibres with graphite impregnations. Each material has its own properties and its own benefits – one of our specialist sealing advisors would be happy to talk you through the options, and how they could improve the efficiency of your operations.
Fugitive Emission Control
Reduction of fugitive emissions is a critical concern for chemical plant and refinery operators. Environmental and legislative requirements, along with significant cost-saving implications, means sourcing the optimal sealing solution for industrial valves is crucial to safe and reliable operations.
Finding the right valve seal or packing will enable the sealing setup to retain its fugitive emission control properties throughout its maintenance interval. Combining the extrusion resistance of mechanically-bonded non-woven packing with the resilience of a custom elastomer seal, a Fugitive Emissions Control (FEC) sealing set has been the solution of choice for many operators looking to reinforce both new valves and retrofit existing valves.
PPE's sister company, FTL Technology, offer a range of packings solutions. Contact them directly on +44 0845 120 7415
---