Commercial Energy Audits
Service Detail from Predictive Service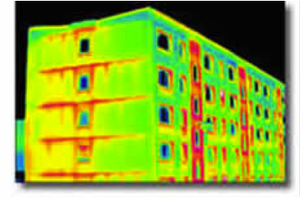 Understanding your building's operational and energy needs is crucial to reducing overall energy consumption. Each facility is a collection of unique operating systems, which are all components of a complete building energy system. Our Leadership in Energy and Environmental Design (LEED®) Professional Accreditation and Energy Star Partnership demonstrates our commitment to being energy conscious professionals with the knowledge and skills to successfully steward the LEED® and Energy Star certification processes. Predictive Service also provides energy modeling of your planned or existing facility. Our computer modeling software simulates the building envelope, HVAC, lighting, and other energy systems to assist with:
Analyze Energy System Upgrades and Retrofits

Predict Energy Cost Savings

Provide Design and Upgrade Alternatives

Provide Compliance Documentation
It is important that ALL energy related systems, such as mechanical HVAC, lighting, plumbing, building envelope, facility systems and equipment are designed, constructed and operate as necessary for current use. Our engineering professionals are highly experienced in developing a holistic approach to sustainable building design through evaluation of the facility's needs, its process components, and the interaction of all the building energy systems. All facility systems are evaluated for efficiency and overall reduction in use. A sustainable building is inherently 'Value Engineered' to efficiently provide the users with a quality environment.
We incorporate our vast expertise and multiple accreditations in each of our energy-related services, including:
Energy Audits and Assessments

Energy Modeling

Building Envelope Modeling
---