How clean are your parts?
Service Detail from PremaTech Advanced Ceramics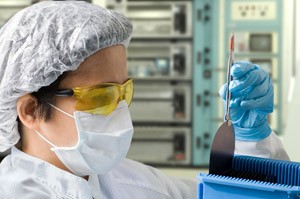 The semiconductor industry demands and expects to receive high quality parts that are not only dimensionally accurate but clean…….semi- conductor clean. We utilize ultrasonic cleaners and hot de-ionized water to ensure our parts are free of all contaminants, grinding fluids, handling marks and fingerprints. When we say clean, it is clean! Although our system was developed to comply with semi-conductor industry requirements, we use the equipment whenever our customers are bonding surfaces or using the material in any clean environment and a clean surface is expected.
---