Life Sciences Machined Ceramics
Service Detail from PremaTech Advanced Ceramics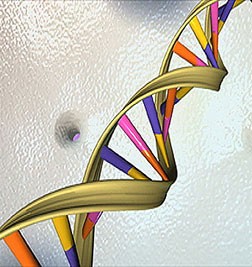 Within the Field of Life Sciences High Performance Machined Ceramic Components are utilized in:
Medical Devices
Genetic Research
Biotechnology
Analytical Chemistry
Laboratory Products
Biotechnology
PremaTech is actively involved in machining technical ceramic components for Leading Edge technologies within the Life Sciences arena…..
Allow us the opportunity to confer with your Design and Manufacturing Engineering Teams and see how we can be a partner at the table with you as you develop these critical parts and applications.
To remain within compliance of our confidentiality agreements, which protect the sensitive nature of our contract machine work, we can neither reveal the nature of the components we provide or display individual part pictures. Please call us with your application design.

PremaTech Advanced Ceramics, since its founding in 1980, has established a tradition of application adaptive ceramic machining and ceramic grinding techniques to provide precision, quality and value in every component we fabricate. PremaTech Advanced Ceramics is a highly respected worldwide leader in advanced custom Ceramic Machining and precision grinding of Technical Ceramics including Silicon Carbides, Silicon Nitrides, Alumina, Zirconia, and Ultrahard Materials. Our modern manufacturing facility, located in the Worcester, Massachusetts Airport Industrial Park, is equipped with a state-of-the-art metrology laboratory, a central coolant recovery system, and a broad variety of modern machinery dedicated to advanced ceramic machining. We are ISO 9001:2000 TUV and Women's Business Enterprise certified company.
Advanced Ceramics machining
Precision tolerance ceramic components
Precision technical ceramic machining
Precision ceramic grinding
Advanced ceramics for the semiconductor, aerospace, Life Science, research, and commercial industries
Alumina Ceramic Machining
Aluminum oxide ceramics
Zirconia machining
High purity silicon carbide
---