Quality Assurance Equipment
Service Detail from PremaTech Advanced Ceramics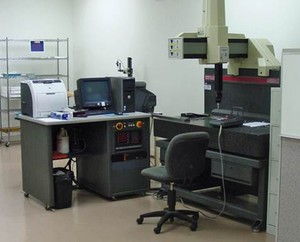 It is the policy of PremaTech Advanced Ceramics to meet or exceed customer requirements by incorporating methodologies based on sound scientific and engineering principles. Continual improvements based on emerging technologies is the cornerstone of this policy. We use science as the basis for all of our machining methodologies. For top quality machining services come to PremaTech, where we will meet your specifications and exceed your expectations.
Quality Assurance Equipment
Internal Measuring Capability .0001" Resolution to 8"
Computer Controlled M.O.R. Bar Measuring System
Programmable Coordinate Measuring Machine
Surface Texture Measuring System
Optical and Video Comparators
Vertical Measuring System
Form Measuring Equipment
Surface Plates up to 36"
Air Gages
About PremaTech Advanced Ceramics:
PremaTech has provided steadfast and consistent ceramic component machining service and distribution of related products to a variety of market segments since 1980. The tradition of precision machining combined with science-based quality methodologies continues with our O 9001:2008 certification. For all of your ceramic component needs, please come to PremaTech for quick, reliable, and cost-effective service.
Please click on the links to the right for more information or request a quote today!
---