Semiconductor Components
Product Announcement from PremaTech Advanced Ceramics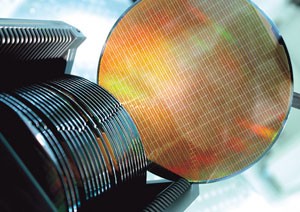 PremaTech has been a performance driven fabricator of high purity performance ceramics for semiconductor processing equipment for many years.

Our advanced ceramics machining and grinding methodologies enable us to fabricate parts to evolving standards. We can adapt quickly to design changes for semiconductor equipment furnace consumables.

Towers, liners, and injectors, as well as custom components are produced to precision standards for virtually all of the systems in the global semiconductor manufacturing marketplace typically between 100-300mm wafer size, as well as sizes beyond.

Materials processed:
Alumina
Quartz
Silicon Carbide
Sapphire
Proprietary Silicon formulations
Naturally our ISO 9001 certification, quality policy, and state-of-the-art metrology equipment provide reliable and exacting measurements with complete material traceability capabilities.
Please call 508.791.9549 upon us to review your prototype and production requirements.

PremaTech Advanced Ceramics, since its founding in 1980, has established a tradition of advanced ceramic machining and grinding techniques to provide precision, quality and value in every component we fabricate. Our company is a highly respected worldwide leader in custom machining and precision grinding of technical ceramics including Silicon Carbides, Silicon Nitrides, Alumina, Zirconia, and other ultra-hard materials.

Our modern manufacturing facility, located in Worcester, Massachusetts, is equipped with a state-of-the-art metrology laboratory, a central coolant recovery system, and a broad variety of modern machinery dedicated to advanced ceramic machining.
---