Semiconductor Manufacturer improves productivity
Service Detail from PremaTech Advanced Ceramics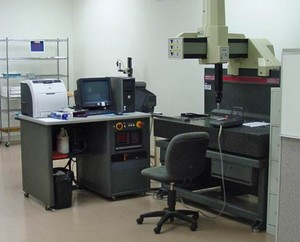 A manufacturer in the semiconductor industry needed 10 different tapered components- the smallest parts used in the product. A previous supplier had been providing parts of inconsistent quality, and the customer asked PremaTech to produce and deliver superior components that the specifications required. A team of PremaTech engineers defined critical dimensions for success in the manufacturing process, built a fixture to keep the metalized surface centered while grinding the taper, and met with the metalizing vendor to discuss important surface features. Those collaborative efforts led the vendor to recommend a nickel chrome coating instead of nickel for achieving desired resistivity. PremaTech engineers also worked collectively to determine an optimal adhesive thickness down to 0.0005".
Two months later, PremaTech delivered 20 parts for First Article Inspection (FAI). The customer approved the FAI shipment and proceeded to order 700 parts. PremaTech also codified in-process steps, providing the customer with documented evidence of our standard quality control procedures.
By working with PremaTech, the manufacturer is experiencing an assembly yield in the 80% range, compared to an average of 50% with the previous supplier. This 60% gain is allowing the customer to enhance profitability and on-time delivery.
PremaTech has continued working with the customer to achieve additional process improvements.
---