LMC/BMC-317 Centrifugal Compressor
Featured Product from PPI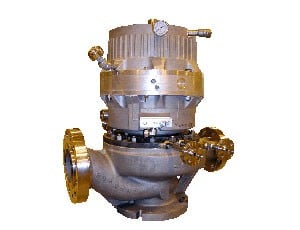 The LMC/BMC-317 is a single-stage integrally geared centrifugal compressor.
Flows to 3,550 ACFM (6,030 AM³/hr)
Max working pressure 1,200 psia (85 bar)
Based on more than 50 years of technological innovation, the Sundyne family of LMC / BMC integrally geared centrifugal compressors are precision engineered to provide pulsation- and vibration-free operation. Built to meet exacting API-617 / ISO 10439 standards, the BMC will run continuously for 5 years, delivering oil-free process gas with no emissions.
These compressors are designed to meet the unique Best Efficiency Point (BEP) of each customer's application, resulting in a tailor made solution that reduces process loss and eliminates emissions. Additionally, these horizontally configured compressors are ideal for skid packaging - due to their unique modular baseplate - and are easy to install into any process environment.
Backed by our global network of Authorized Service Centers, Sundyne LMC and BMC compressors are the ideal solution for handling the most demanding high-head, low-flow applications in the refining, petrochemical, LNG, power and mining industries.