Pre-Wired Quick Disconnect for Electric Actuators
Featured Product from ProMation Engineering, Inc.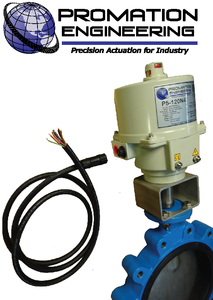 ProMation Engineering now offers pre-wired quick disconnect cord connectors for electric actuators. They are waterproof and dynamic IP68/68K when in mated/unmated condition, suitable for indoor/ outdoor applications, include Bayonet rapid Coupling System with 500 mating cycle, and are UL ECBT2 & UL ETCBB Certified. Keeps installations easy and worry free.