Rigid Tubular Heaters
Product Announcement from Process Heating Company, Inc.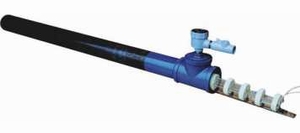 Once installed, the flexible heater elements are removable from heater tubes without the need to drain the tank or disconnect fluid lines. LO-DENSITY® IS A BIG PLUS. The large heater surface area is designed with a pre-determined low watt density (watts/sq. in.) giving low sheath temperatures to avoid coking or damage to the material being heated. The heat is spread out to provide even heating to the tank contents.
Each assembly is listed by ETL as a sheathed heating element and includes NEMA Type 7 terminal fittings. Heater tubes are typically standard wall pipe from 2" to 4" diameter and can be of many different materials including steel, stainless and Inconel.
---