Do You Have An Unusual Noise Or Vibration Problem?
Product Announcement from Prosig USA, Inc.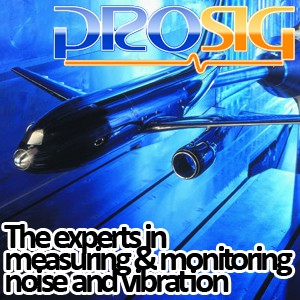 Have you got an issue with noise or vibration that is a little out of the ordinary? Can't find the right tool to help you solve it? Prosig have been measuring and analyzing noise & vibration for over 30 years. You can believe us when we say we've seen it all.
Here is just a small selection of the more unusual applications we've worked on...
Evaluation of Vibration in Industrial Packaging Robot
Measurement of Vibration and Pressure in Rocket Motor
Human Exposure to Vibration on Trains
Brake Squeal Evaluation on High Performance Vehicle
Testing in Low Temperature Transonic Wind Tunnel
Motorcycle Helmet Safety Compliance Testing
Monitoring Flow in New Domestic Water Meter
Investigation of New Road Surface Materials
Pre-build Assessment of Vibration in Tower Block
Testing Seats Against ISO/ANSI Standards
Visit our website or the Noise & Vibration Measurement Blog to find out more about who we are and what we do.
Why not get in touch and find out how we can help you.
---