Measuring Noise Or Vibration In Rotating Machines?
Product Announcement from Prosig USA, Inc.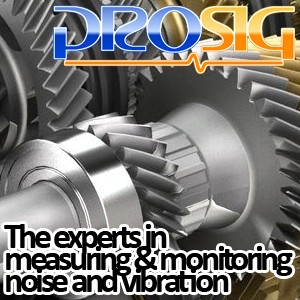 Noise & vibration caused rotating parts can be hard to measure and understand. However, it is central to refinement activities in automotive and general industry. Every rotating part in a machine generates vibration, and hence noise, as a result of small imperfections in the balance or smoothness of the components of the machine.
In addition, there are so-called "blade-passing" phenomena associated with blades of fans and pumps. All of these phenomena are complicated by twist effects in shafts, bushes & couplings. The vibration is the further exacerbated by small variations in the rotation speed, or "jitter".
Prosig's P8000 measurements systems and DATS Rotating Machinery software take the stress out of measuring and analyzing noise & vibration from rotating parts.
As well as being vital to NVH & refinement studies, being able to measure, analyze & understand these vibrations allows engineers to trace faults in engines, pumps, motors, gearboxes, transmission systems and bearings.
You can read more on the Noise & Vibration Measurement Blog...
Measuring Torsional Vibration 101
How To Analyze Noise & Vibration In Rotating Machines
Or visit prosig.com and discover the straightforward way to measure noise and vibration in rotating machines...
---