Noise & Vibration - Find Out From The Experts
Product Announcement from Prosig USA, Inc.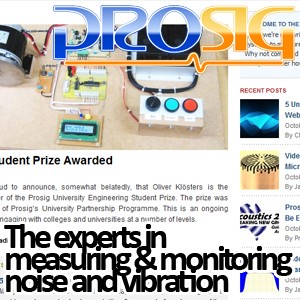 The Noise & Vibration Measurement Blog has articles, tutorials, news and videos for everyone whatever your background. Topics covered range from simple introductions to Fourier Analysis to complex subjects such as spatial aliasing and torsional vibration analysis.
Find out what the experts have to say.
---