Water Regulator: Inline Preset Regulator for Water
Product Announcement from Protect-Air-by Tri-matic AG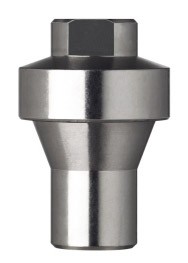 The water regulator is an independent membrane regulator that can be installed in every compressed air system. It supplies a constant, exact outlet pressure regardless of the input pressure. The pressure is factory-set and cannot be changed. This ensures that nobody can alter the specified pressure.
It is well known that the pressure of a water line normally is too high, fluctuates, and varies according to the height of the building. In that case the in-line water regulator protects all equipment and components placed after it, because thus they will only receive the correct pressure. This is particularly important for all machinery/plants for or with dosing of liquids, for in this case expensive production stops can be avoided.
Furthermore if the water regulator is combined with a sprinkler nozzle, the best basis for cooling/ccleaning by means of water spray or fog is created.
Advantages
Reduces consumption
Reliability
Service free: no adjustment needed
Competitive pricing
Tamper proof
Lightweight - compact construction
Easy to mount in any water supply system
Extension by sprinkler equipment
In compliance with prevailing Food and Feed Code of Law (TÜV)
Increases tool service life 2
Applications
Coffee and soft drink machines
Filling machines
Laboratory dosing equipment
Pharmacies
Food industry
Irrigation systems etc.
---