Proteus Industries' WeldSaver
Featured Product from Proteus Industries Inc.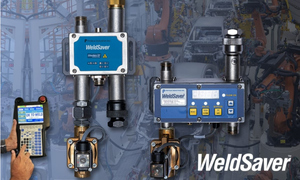 Proteus Industries is the world leader in automotive weld coolant monitoring and water saver products. The Proteus WeldSaver™ protects welders from overheating, saving expensive weld components such as transformers, electrodes, caps, and water-cooled motors. For over 20 years, leading automotive OEMs have counted on Proteus WeldSaver technology to monitor critical cooling circuits, detect leaks and cap loss, automate valve shut off, and provide a state-of-the-art web-based monitor compatible with popular robot teach pendants. The WeldSaver integrates to your PLC, robot, and welder using industry-standard, ODVA-compliant data formats for inputs and outputs, making integrations streamlined.