2020 Cool Parts Calendar
Service Detail from Proto Labs, Inc.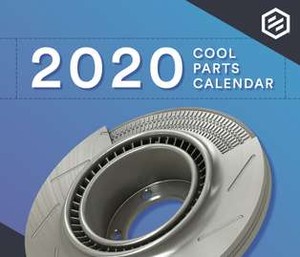 Innovation is a year-round job! Protolabs' Cool Parts Calendar is back! Flip through your very own 2020 Calendar and discover how innovative products and applications are made possible by leveraging digital manufacturing technology.
We've put together 13 pages of complex geometries, unique designs, and intriguing applications to keep you inspired January through December. Each month you'll discover a new part made possible through injection molding, sheet metal fabrication, CNC machining, and 3D printing.
Plus we've included holidays, industry tradeshows, and more to keep you organized and up-to-date.