Where The Machining Industry Is Headed
Service Detail from Protomatic, Inc.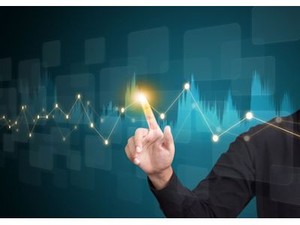 The Modern Machine Shop Top Shop Conference was full of new ideas and concepts. The attendees were some of the best in the machining industry, and their insights regarding the changing trends of machine shops were extremely interesting and educational.
Following are several of the key trends addressed at the conference:
Additive 3D Printing
Big companies are investing heavily. One large industrial company is targeting to have 35% of their production on the next generation aerospace engine application done by additive manufacturing.
Custom Made Products
Need Earphones? Download a free app on your smart phone, take a picture of your ear, upload your picture, select the color of your choice and pay. Two days later, a set of custom earphones arrives at your home. Truly, this is an exciting time to design.
CNC Machine Monitoring
In an effort to make better decisions for manufacturing processes, machine monitoring ethernet formats, such as "MT Connect," will be commonplace. These will be implemented for remote-monitor lights-out applications as well as conventional manufacturing.
Computer Aided Design
The future of making things, as well as the method for design, is changing significantly. Artificial Intelligence (AI) will take a basic concept and computers will provide thousands of possible designs based on design parameters. The engineer's task will be to evaluate thousands of possible designs and select the best one for the application. One of the first design iterations seen was for a motorbike frame. The resulting design looks very biological, similar to human hip bones forming the outside of the bike's fuel tank.
Wireless Future
Many devices are designed to be "wireless," like Bluetooth. This will be for product replacement sales or product design improvement data.
New Set of Manufacturing-Based Businesses
Some businesses that have been software based or businesses that have made very high-end products will be adding products in the end-user market. Possible new manufacturing companies include Apple, Facebook, Google, GE, Cisco and Amazon.
Service-Based Economy
When I heard this a few years ago, I thought differently. I was thinking we were moving away from manufacturing and only providing life services. But, there are many ways that this can be implemented. One way is a lease or rent a product. Another way is to pay for the use of the service. In a job shop, one of the major costs is in perishable tooling, that is drills, end-mills, and carbide inserts. When machining some materials, like aluminum, a drill can make 15,000 holes. The same drill on a tougher material, like Inconel (a Nickel, Chromium, Iron, Super Alloy) may only make 5 holes.