Laser Machining
Service Detail from Pulse Technologies, Inc.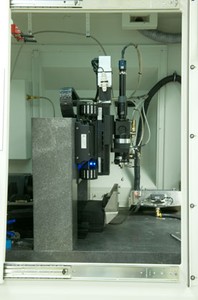 Our laser machining capabilities at Pulse Technologies are focused on thin-walled tubular parts for laparoscopy and endoscopy plus cardiac and vascular applications made from precious metals, stainless steel and titanium.
We produce precision welded assemblies, precision machined parts and sleeves for cardiac and vascular applications.
Our 0.001" (0.0025mm) spot laser can create extremely precise holes and notches as thin as one-third of a human hair.
We have the ability to cut sheet stock as well as tube.
Because of the quality of our equipment and the skill of our operators, our final product is extremely clean, with only negligible slag.
4-axis machining
Beam sizes as small as 0.001" (0.025mm)
Accuracy of +/- .0004" (0.001mm)
Read about our laser welding and laser texturing capabilities.